Hi, My name is Kay ...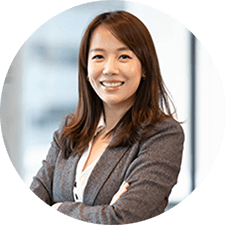 My name is Kay and my life in Singapore started out from being an Employment Pass (EP) holder.
I was born in a below average family in the suburbs of Kuala Lumpur, Malaysia and to be able to explore the world used to be my biggest dream. Hence in 2011, I joined Singapore Airlines (SIA) as a cabin crew and moved to Singapore on EP.
I have to say, my time with SIA is one of the best memories of my whole life as I grew so much as an individual and as a professional.
However, after flying for 5 years, I got drained and I did not want to spend another moment being away from my young child and family.
Because I love the people in my life, there is so much more I want to give and do for them.
That is why, bringing families together, turning their migration dreams into reality, is my way of making an impact to the world, no matter how small it may seem.
Today, I am running The Immigration People. It is aligned to my dreams and my personal goal: of wanting to help expats who have been in my shoes.
I credit where I am today, to my status as a Singapore Permanent Resident (PR).
I want to help the foreigners who love Singapore and wish to call this country home. Not just for themselves, but also to give their loved ones a permanent place here in Singapore.
I'm Kay, mother to one lovely boy, Singapore Immigration Expert and Mompreneur. And I bring families together in Singapore.